From being an incredibly fussy eater to spending a time boarding in France with a host family, Laoise Casey's palate grew and she has fond memories of cooking in the kitchen with her mum and her star baking granny but it wasn't until a stark career and country move that Laoise found herself in the kitchen permanently!
Born and bred in Dublin, five years ago Laoise Casey was a HR Manager for a large pharmacy company in the city. Though she loved the buzz and pace of her job, she began to realise it might not be what her heart truly desired. She had just started a food blog (cuisinegenie.ie) and spent weekends and evenings trialling new recipes. Then, when her dad became seriously ill and ended up in intensive care, she began to question what life was all about.
Laoise says: "he's fine now, thankfully, but that experience really made me question everything I had built for myself: was what I was doing really making me happy and was it what I should be doing with my life?"
Over the next few months Laoise threw caution to the wind, handed in her notice and began to plan a move to London to explore her dream to be a chef and food writer. "My heart made the decision first – it just took my head a little time to catch up and convince my heart that it wasn't going crazy," she explains. "I actually maintained the illusion that I might work in HR in London to tide me over, which didn't happen! I've taken a very large pay cut compared to my old job, but I now spend my days doing what I truly love. When I'm in the kitchen it honestly doesn't feel like work. Yes it's incredibly hard, tough and tiring. You work 16-hour days, you're on your feet, under immense pressure and suffering through intense heat, but standing in a kitchen cooking is where I feel like I'm really me."
Laoise on… Office nutrition and Workplace Wellbeing
As The Fruit People is a healthy eating food-start up in Dublin, talk turns to workplace nutrition and what it was like for Laoise in her former role in Dublin. "There was limited choice for food around me, in the industrial estate I worked in there was one shop whose speciality was a fried chicken roll. Turns out there IS only so many chicken rolls you can eat, and god knows I tried!"
https://www.instagram.com/p/BGZYdJDreJ8/
"So this was when I started making lunch at home for my partner and me to each take into work. It turned into a little competition (with myself!) about creating new and different lunches everyday. What I love about making your own lunch is that you know exactly what you are putting into it. Now don't get me wrong, there's nothing wrong with going for a quick takeaway option when you're stuck but there's a lot to be said for making your own lunch."
https://www.instagram.com/p/BEHDypVreGm/
"When I was in an office I worked really long hours and being part of that culture of having to always be busy I often neglected to take a lunch break, or if I did it was scoffed quickly at my desk. What I found though was that when I was making my own lunch I was more likely to actually take the time to sit down and enjoy it, even if it was only for 15 minutes. Then I 'd actually feel better when I got back to my desk. And more productive for actually having taken the time to clear my head."
We've written similarly about this in our Reclaim Your Lunch Break post.
Laoise on… breakfast
https://www.instagram.com/p/BJ8pjzoD6F4/
Breakfast was equally as unimportant for a while for Laoise. "I went through a phase of not eating breakfast, grabbing loads of takeaway coffees, munching on biscuits etc to fill me up while at work. I had no energy and was just running on adrenalin and caffeine. I found that when I started taking the time to have a quick breakfast and eat a proper lunch at work I starting having more energy and just generally feeling better."
Laoise on… being a female chef
As a chef, and particularly a female chef, making huge waves in London, we wondered what's been some of her proudest moments? Naturally, not cutting her finger off on her first day at Michelin-starred L'Autre Pied, where she done her first cheffing stage, stands out. "Really it's about being able to hold my own and work alongside chefs with many years of experience, that makes me proud. I also landed a column in the London Evening Standard and subsequently the Independent i paper. I've been really lucky to have some amazing experiences so far. I've been surprised and touched by how friendly and welcoming the industry in London has been. If you show that you're willing to work hard, listen and get involved then there are plenty of opportunities."
Speaking of her Evening Standard column, Laoise has made a name for herself in London and beyond by recreating iconic dishes from some of the UK's best restaurants as homemade lunch recipes for busy workers. These are really perfect for Irish workers, we suggest bookmarking this page and checking it out regularly for lunchbox inspiration and ideas for office lunches! 
Laoise on… working with Robin Gill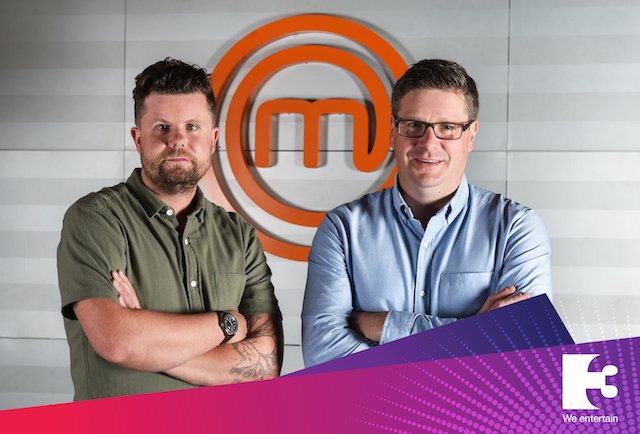 Laoise now splits her time between writing and the kitchen. Having joined the stable of celebrated Irish chef in London Robin Gill in 2014, Laoise has jumped from The Dairy to his new restaurant Paradise Garage. Soon to be seen on TV3 as a new MasterChef Ireland judge, Laoise calls Robin a great boss – "he's built up a mini empire of restaurants but still stays so humble. I feel lucky and privileged to be working with the group". 
Laoise on… the future!
We wondered if Laoise considered moving back across the Irish Sea at any point? "Ireland will always be my home," she divulges, "but, like London, it has its good and bad points. My family and friends are still there and while I am happy in London right now I think Ireland is in my future". Laoise is also now teaching at her alma mater Leiths Cookery School – the equivalent to Ireland's Ballymaloe Cookery School – and considering a food business start-up too. She says: "I'm having such fun and making up for lost time really – a part of me wishes I'd made this career move ten years ago!"
Image (c) Sky Moore Clube
She leaves our conversation with this: "When it comes to food, career or life choices, I just really like looking after myself – if you don't who will?"
Inspiring words to live by!
You can find Laoise Casey's blog at CuisineGenie and follow her on Instagram and Twitter.
Don't forget to follow us on Twitter, Facebook and Instagram too – let us know if Laoise's story has inspired you!