Bet you didn't believe the best fruit delivery service in Dublin would have a blog post telling you how to spiralise fruits! Well, you're in for a treat as we're here to tell you all the best fruit to spiralise and share some of our favourite vegetable spiralizer recipes too – it couldn't be easier to enjoy lower carb meals!
Image (c) InSonnetsKitchen
What is spiralising?
First, the basics. Making ribbons or noodles from raw vegetables is nothing new, julienne peelers have been around for years. Spiraliser machines have been around in one form or another since the Seventies too, however the trend has resurfaced in the past five years. For those conscious about eating lower carb, lighter dishes, spiralising is perfect for you.
Image (c) Destination Delish
It's also usually lower calorie too, as if you compare a 100g portion of white pasta with the same weight of courgetti (or zoodles as they are sometimes known) there can be as big of a difference as three or four hundred calories! If you're craving noodles from the local Chinese, this healthy alternative will definitely fill that void and craving!
Can I spiralize anything?
There's a surprisingly long list of spiralizable raw ingredients, but we wouldn't suggest trying out a strawberry, cherry or banana… you won't like the results! Stick to the firmer fruits and veggies and those hardy roots like sweet potato, carrot, squash, pumpkin, beetroot and the tougher stems of broccoli and cauliflower.
What fruits can I spiralize?
Apples and pears are perfect for spiralising (and they are both available in your Fruit People fruit deliveries in Dublin) as they are far firmer and much less juicy than, say, citrus fruits.
Great! Give us some recipes to spiralise fruit 🍏🍐🍎
An apple salad with citrus dressing from Jessica Gavin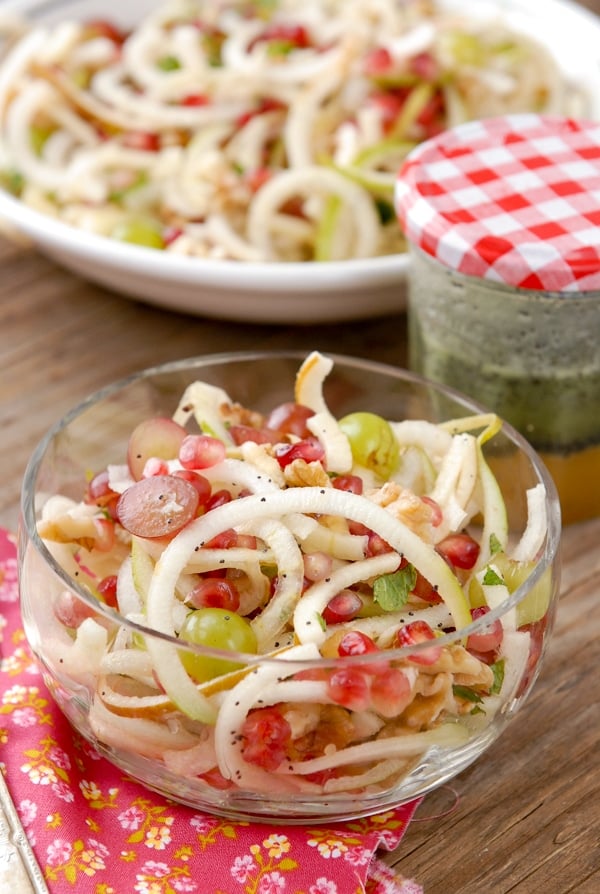 A pear, grape and pomegranate crunchy side from Boulder Locavore
An apple (or pear) and quinoa salad with fig and shallot dressing from The Hanging Spoon
A great lunch salad or base for added meat, an apple and cabbage salad from Skinny Taste.
Any more veggie Spiraliser recipes? 🍠 🍜
Butternut Squash noodles with brown butter and kale from Snixy Kitchen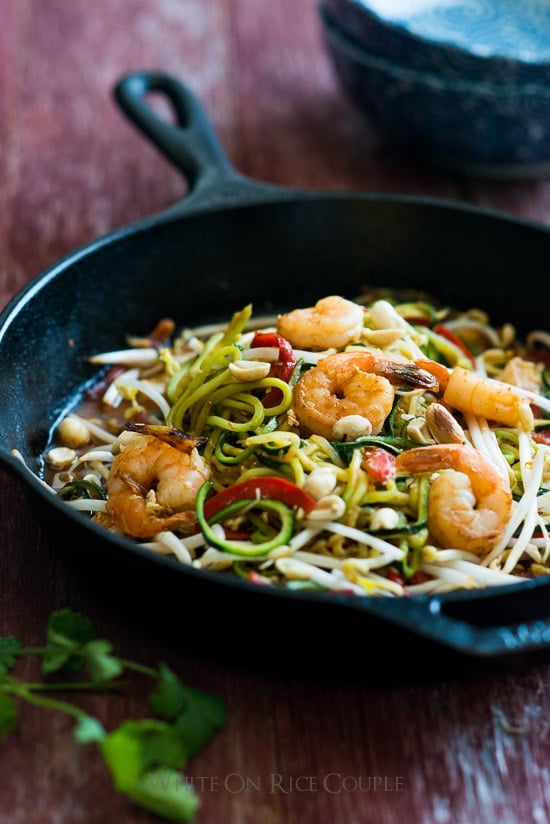 Switch out this Courgette Pad Thai recipe from White on Rice Couple for your usual weekend takeaway, trust us.
Broccoli noodles with ginger and sesame dressing from AllDayIDreamAboutFood
Sweet potato noodles in a cashew cream sauce from Pinch of Yum.
Combine a couple of different veggies in this Asian chicken salad from BBC Good Food – great for an office lunch!
And finally, are you craving curly fries? Well, spiralize your sweet potato into chunky ribbons and fry like in this recipe from the KitchenAid blog, served with a chipotle dip!