'tis the season of giving and we at The Fruit People are partial to a bit of gift giving ourselves! We're used to packaging our deadly fruit delivery boxes and snacks to hand-delivering healthy fruit to workplaces across Dublin, but if you're looking for a gift this festive season for someone into healthy eating, fitness and wellbeing here's some suggestions in our healthy gift guide!
DineInDublin Voucher
Everyone loves dining out in Dublin and the capital city has never been better in terms of choice or value. If you're spoiling a foodie in your life but can't pick a restaurant they'd love why not get them a Dine in Dublin voucher? Organised by the food offshot of the Dublin Town guys, leave the decision of where to go up to the lucky recipient themselves with over 30 exceptional places to choose from to redeem their voucher. Choose between the likes of Saba, Fallon & Byrne, Fade St Social, Brasserie Sixty6, San Lorenzo's, Cornucopia and more. Spend anywhere from €10 to €150 for a voucher valid until the end of 2017. Book via Dine in Dublin.
GymShark Mens Activewear (£24 – £32)
Needing some new threads for the gym when planning operation beast mode in 2017? Gymshark has some great mens options at incredible value, including these 1/4 Zip Seamless Pullover (£32) and Form V2 T-shirt (£24) with raglan sleeve and tapered fit. Both have improved fit, form and function, perfect for hitting the gym.
Vegan Blazing Salads Mince Pies
Love mince pies but don't want processed, chalky or overly sweet ones? For the healthier folk, buy a box of sugar-free, wheat-free and vegan (no suet or dairy) mince pies from vegetarian super deli Blazing Salads. A box of six pies costs €7.85. Simply drop in to their Drury Street location to order or give them a call or email, 01 6719552 or info@blazingsalads.com.
1/2 Price Fruit People Office Fruit Delivery!
Yes, maybe we've gotten a bit festive hysteria, but we're feeling especially generous so we're offering 50% off your first month of deliveries for new customers! Want to treat your staff and say 'thank you' with a fresh and healthy January filled with a weekly office fruit delivery in dublin? Maybe you want to surprise a friend's small business with a month of Fruit People boxes for them to test out? Simply call (01 5345821) or email us when placing an order for an Essentials or a Deluxe Fruit People box, quote 'Christmas Offer' and receive 50% off the standard price. Healthy eating at work has literally never been cheaper!
Nike Huarache Run (approx €100+)
Flashback to the Nineties with a pair of these classic running kicks. The little brother of the original Air Max series, the Nike Air Huarache is still considered one of Nike's best masterpieces. Available in mens and womens in a variety of colours, best price we've found is from Foot Locker.
#AskGaryVee (€20-€30)
Influencial entrepreneur, business know-how legend and digital media expert Gary Vaynerchuk is one of the most influential businesspeople in the digital sphere right now. With videos, podcasts, books and speaking appearances across the world under his belt, he's a source of no-nonsense business advice for millions of people. The perfect gift for someone in business – especially start-ups like ourselves – order Gary's latest book #AskGaryVee on Amazon or pick up in Dublin's Dubray Books or Eason.
BodyFirst Nutrition Picks
Dublin-based fitness business BodyFirst Nutrition is saying #HappyFitmas with a number of seasonal specials. If the sight of protein under the tree is the stuff of your Christmas dreams, these guys are your best bet. Why not buy a 30th Anniversary Optimum Nutrition pack (€59.95) containing a limited edition Gold Shaker and a 2.27kg tub of double chocolate 100% Whey Protein.
Another idea is a foam roller, an essential piece of kit for fitness enthusiasts. Treat tired muscles with a self-massage and roll through all the knots, kinks and tightness. This GRID roller (€39.99, in a variety of colours) is hard, hollow and hand-wrapped in EVA foam, firmer than other traditional rollers and also comes with a one-year warranty.
DublinBikes Annual Subscription (€20)
Why not sponsor someone's cycling and offer to buy them a first-time DublinBikes subscription or renew theirs for a year more. Keep fit, explore the city and breathe in some fresh air en route to or from work in the city centre. Also great as an eco-friendly way to get around Dublin on the weekends, always nice to have and a bit of a bargain at just €20 per year. Order via DublinBikes.
FitBit (€160)
The latest lifestyle craze in fitness tracking is the FitBit, which has taken over the world in the past few years. It's new incarnation, Fitbit Charge 2™, is built for all-day tracking of workouts, sleep, cardio fitness level and calorie burning. The large OLED display helps you stay connected with call, text and calendar alerts, stay active with reminders, and find moments of calm with personalised, guided breathing sessions. It's got a customisable clock face and interchangeable bands, available from Harvey Norman.
Lorna Jane Nothing 2 c Here Black Opaque Leggings (RRP £79)
Every active lady out there is looking for the perfect pair of opaque leggings to work out in. These Lorna Jane 'Nothing 2 C Here' ones could be the best ones on the market. Sure to pass the squat test, this pair are as good for Downward Dog as they are for deadlifts. Available from OmmActive.
Cooks Academy Short Courses
Give the gift of great, homemade food this Christmas and you can learn all the skills you need at Dublin's Cooks Academy. Situated on South William Street, there's incredible diversity in their types of evening and weekend short courses with single spaces from as little as €70. We particularly like the sound of their five-evening Introduction to Cookery course (€325) – a nice gift for that friend, family member or colleague who wants to master the kitchen basics.
Skinny Prosecco (€24.99)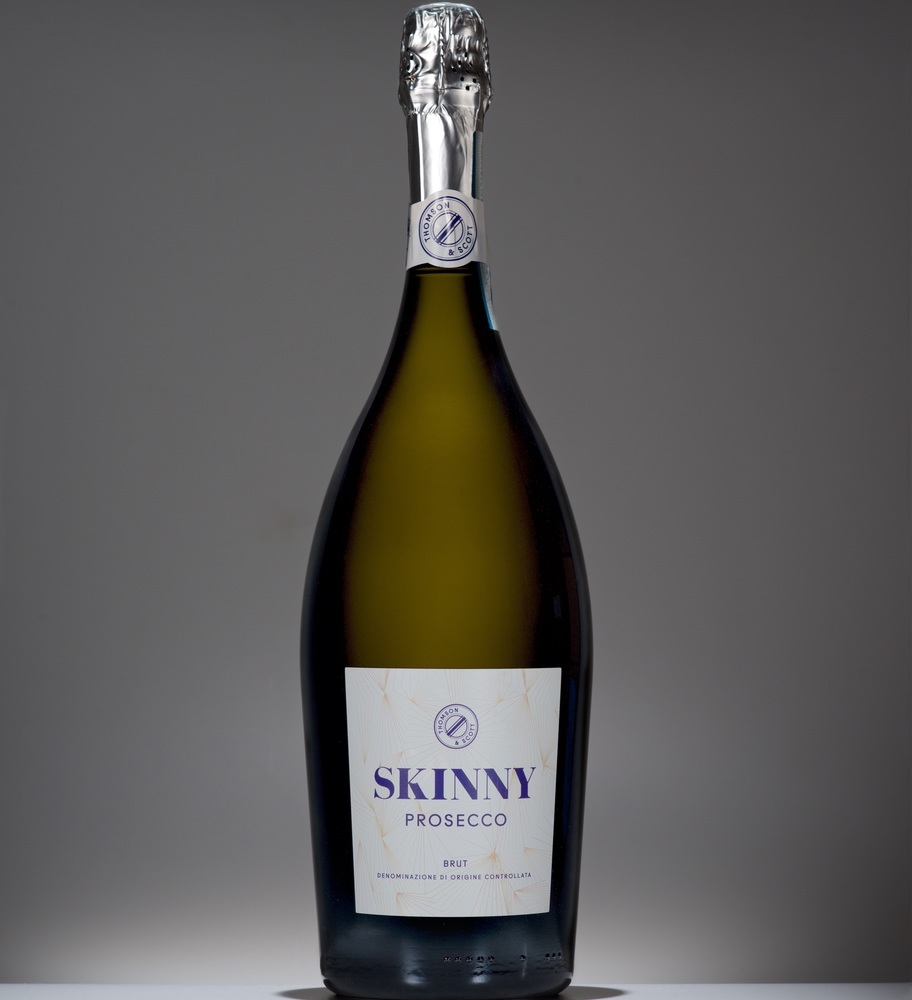 If you want to treat a host on Christmas Day or just want to celebrate the season by sharing a bottle of bubbly with someone, there's now such a thing as Skinny Prosecco. Claiming to have half the calories of the regular Italian fizz, it's also both vegan and organic so can be enjoyed by all the crowd! Bottles begin at €24.99 from Irish online wine merchant WinesOfTheWorld, who also offer free delivery to any address in the ROI.