Employers across Ireland have really been developing their knowledge, attitude and approach to employee mental health over the past decade or so. Traditionally, workplace health schemes focused more on physical exercise, activeness and safety issues rather than mental health, however mental health is one of the leading causes of sickness absence and long-term work incapacity in the developed world. Read on to find out more about how employees and employers can help foster a better work-life balance.
Research suggests that three to four in every ten employees will experience a mental health challenge once in any one year.  In a world that's moving at lightning speed with incredible demand and pressure in its working culture, it's easy for employees to forget, or worse, disregard, their mental health. Increased working hours, expected overtime, shortening of breaks, capping of time off or holidays – that doesn't seem on paper to be a good deal for the employee, right? Where do you factor in down time, free time to enjoy life at your leisure surrounding your working commitments?
The Mental Health Foundation surveyed various workplaces and found almost half of employees were neglecting other aspects of life in favour of devoting time to work and they drew a link between excessive working hours and an increase in anxiety, depression and general feelings of irritabilty and unhappiness. In the same survey, nearly two thirds of employees experienced a negative effect on their personal life, including lack of personal development, physical and mental health problems, and poor relationships and poor home life.
Not only are the physical costs of work-related stress in the millions of Euro, but the human cost is even more detrimental. How do you foster and facilitate a good work-life balance and encourage healthier mental health awareness? Here's some steps for both employees and employers.
How Employees Can Improve Their Work-Life Balance
Take charge and responsibility
Speak up about your contracted expectations and demands. Make your employer aware of your experience at work and what they can do to ensure they get the best from you – it's in their best interest.
Work smarter, not harder
Manage your workload as best you can and focus on prioritisation, smaller goals feeding into long-term goals and aim for efficiency. Here's an article we wrote about apps to boost productivity.
Take all your full, allocated breaks
Better if you can go outside or leave the building completely to re-charge yourself and your mindset. At the very least leave your desk for a good half hour. Whether you want to engage in an activity at lunch or just need an hour of pure, uninterrupted headspace, use it or lose it.
Try not to bring work home
It's tough to draw the line, but blurring the lines will lead to you burning out and feeling that you can never down tools. Ignore this and you'll start to feel that work is suffocating you, taking all your free time and is becoming inescapable.
Be aware and respond
Educate yourself about mental health and work-related stress. Know the signs, listen to your body, take action if you feel you're at risk. Explore relaxation techniques, engage in new hobbies and interests, give a greater focus to exercise.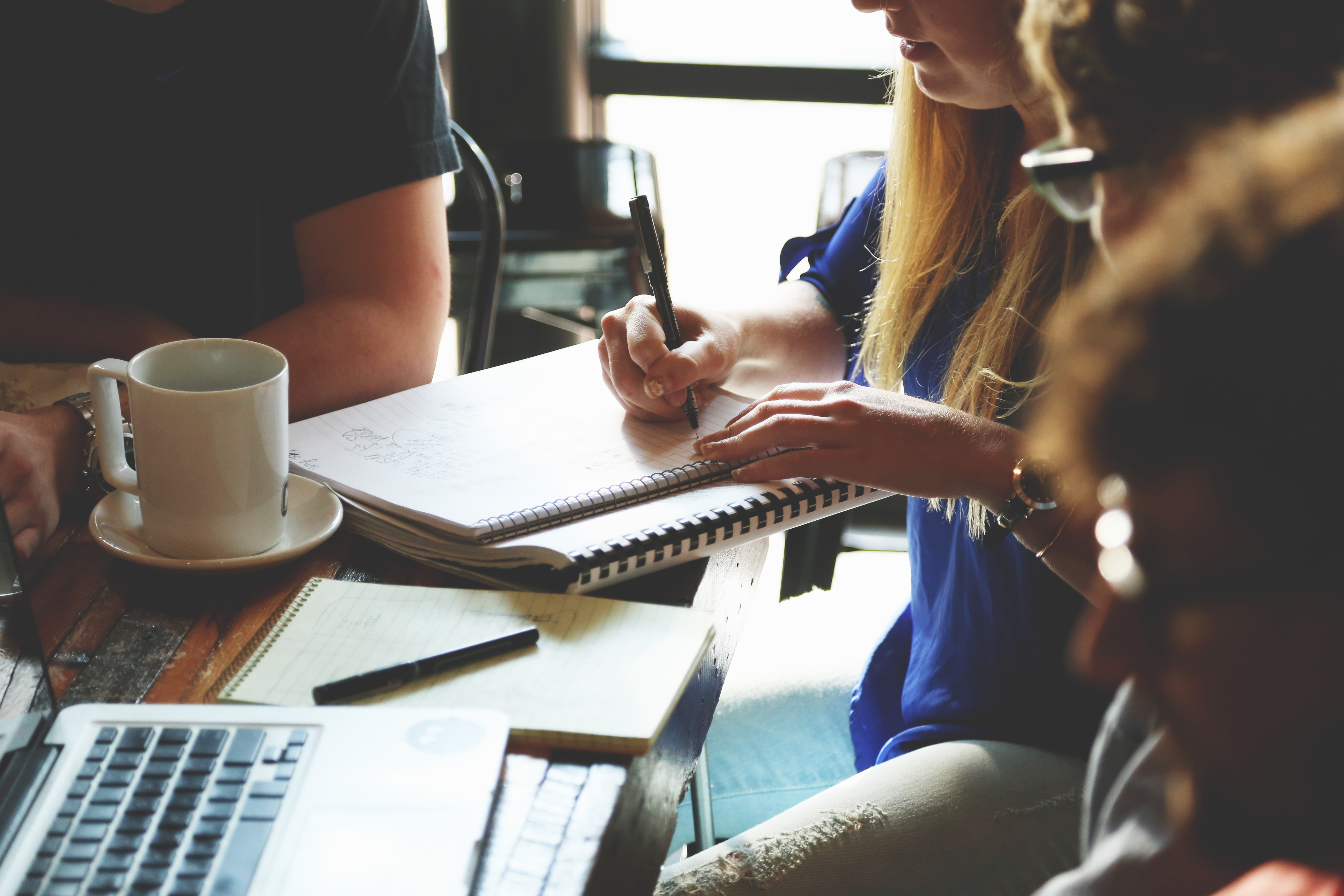 Track yourself
Keep a journal. Note your working hours, write down how you're feeling, what you're eating, manage your demands and you might see a pattern or indicator of mental health illness. Make an assessment of your working life and as it's visible it will be easier to digest and manage.
How Employers Can Improve Employees' Work–Life Balance
Be on the same side and show you care
Show that you support and promote healthy work–life balance to your employees. Develop positive policies that acknowledge the direct link between work-related stress and mental health.
Encourage staff to speak up
One of the biggest obstacles may be your inapproachability – make your staff aware that there's an open-door policy and that you value their mental health as an important part of having you, and your skill set, as a member of the team. Check-in with staff, have informal catch-ups, train seniors and managers to spot the signs of struggle.
Inspire efficiency
This isn't encouraging staff to take short cuts, it's about being a well-oiled machine, collectively, and working smarter and more efficiently as individuals playing into a wider team. It's a win-win situation for all.
Be SMART
Ensure expectations for employees are specific, measureable, achievable, realistic and time-sensitive. How can you expect a job done if you aren't aware of the demands of certain aspects? Challenge your staff, but make yourself aware of the limits to what can be done within the confines of the working day. Remember, we all started somewhere.
Monitor Staffing
Monitor your staff sickness, absence, morale and job satisfaction, whether team-by-team or office-wide. Maybe there's a bigger picture that's worth observing? Poor nutrition, lack of time off and especially tough deadlines or projects can lead to real job dissatisfaction and burned out staff susceptible to mental health illness.
Encourage activities that promote positive mental health
Lunchtime activities and self-improving classes are great, but also consider allowing staff to attend counselling or support services within office hours (like dentist, doctor appointments), showing that you respect and support their mental health needs.
One of the simplest and most cost-effective ways is investing in your staff's good nutrition and, we may be biased, but our Fruit People deliveries will put a smile on employees' faces and ensure they are fuelled with healthy, natural, delicious fruit and snacks so they can power through the day with the right nutrition. 
Read more about workplace wellbeing in our other blog posts, and don't forget to book in your next fresh fruit delivery in Dublin.